Professional Work: The Virtual Patient Project is an advanced research project conducted by the Institute for Creative Technologies, a part of USC in conjunction with the US Armed forces and various other research colleges. The goal of the project is to create a life like characters that a participants could have a conversation with.
I worked with a small team of artists and programmers on numerous iterative projects with multiple deadlines to create next generation medical and military simulations.

Responsibilities included: Modeling high and low poly characters and game assets from reference material; sculpting; UV unwrap; texturing; rigging and weighting of characters; and creating basic animations. I was also responcible for exporting the characters and setting them up in engine.
Character teeth and facial base mesh, were created by by Andrew Smith (ArtBySmitty.com) "Michelle" clothing textures were created with assistance from Randy Nolta (RandyNolta.com)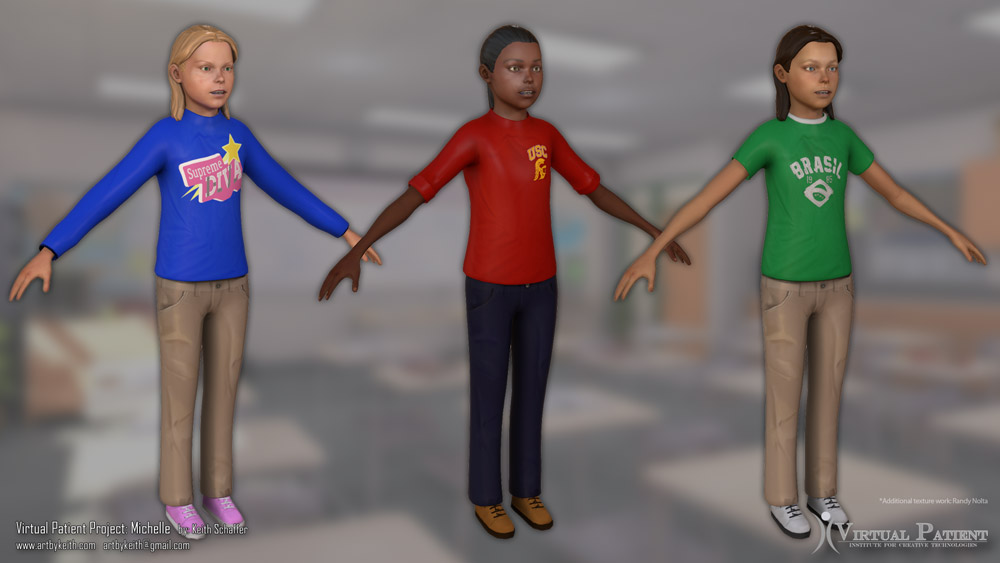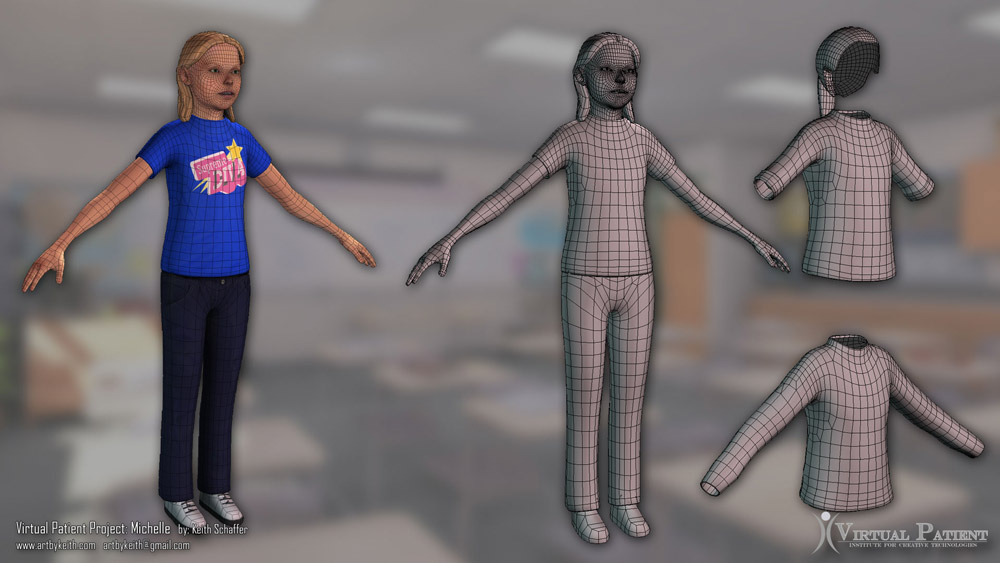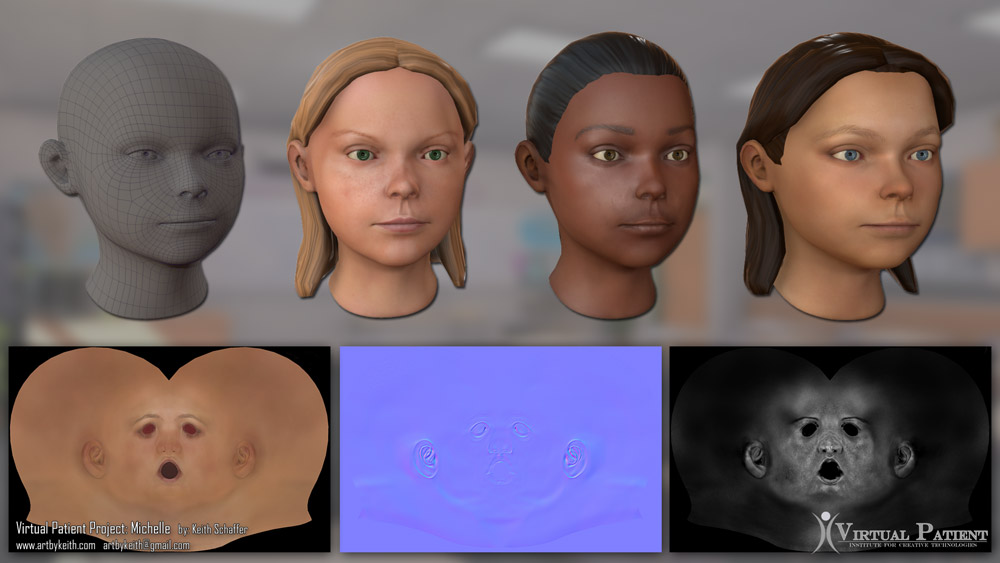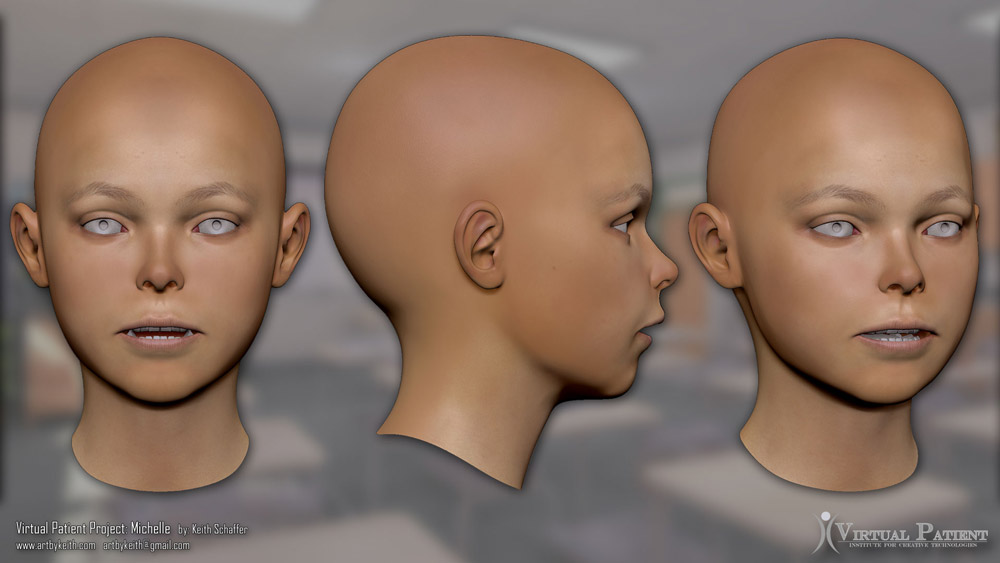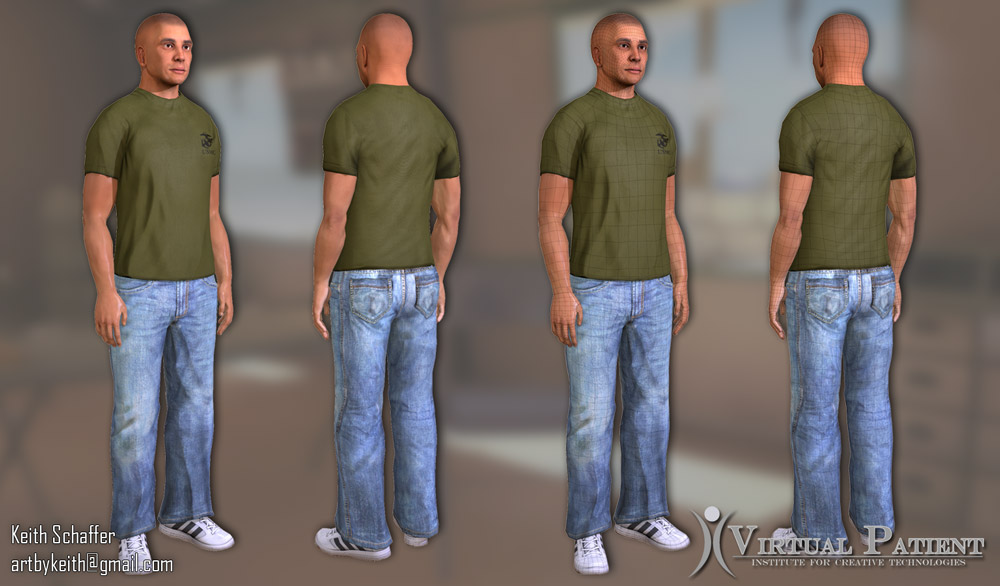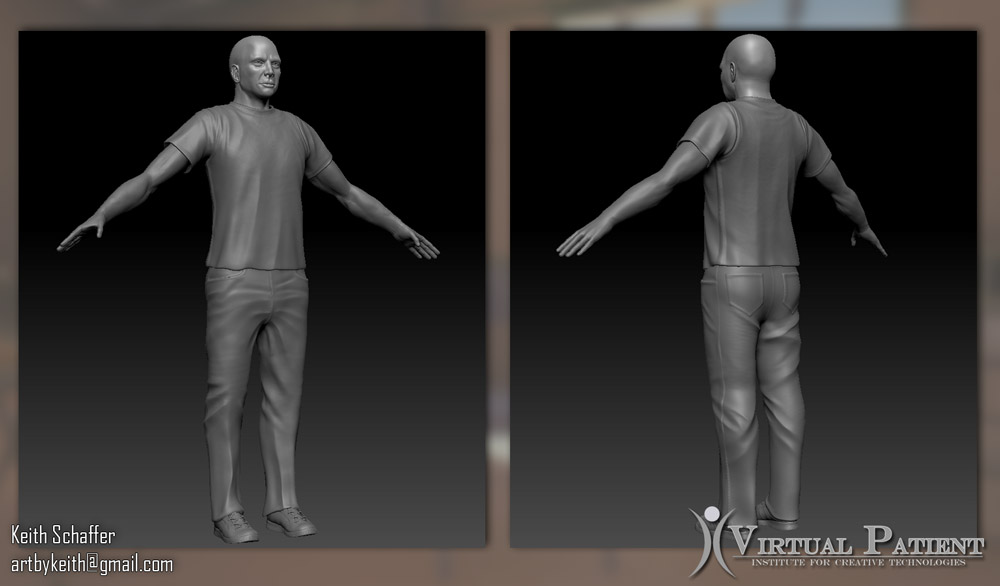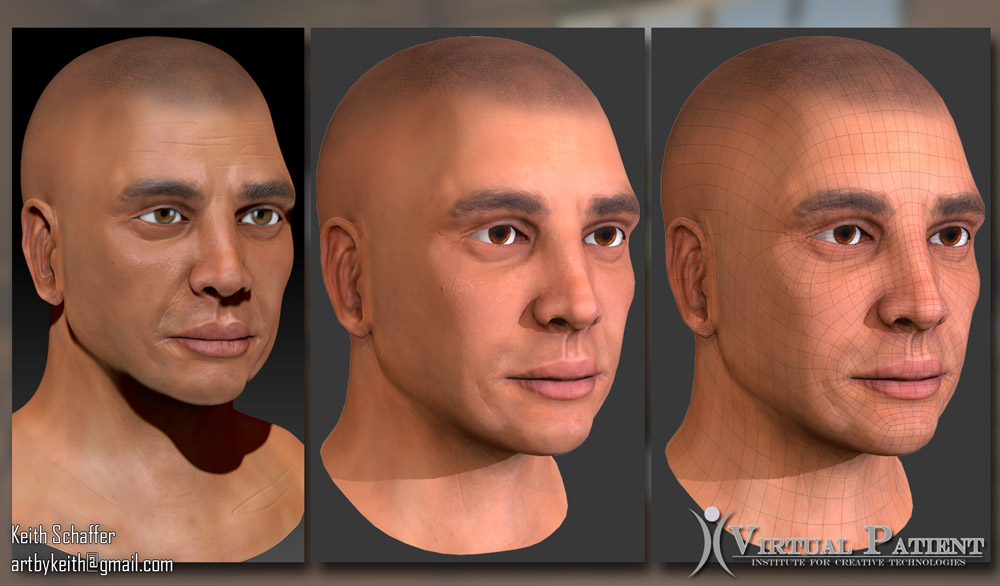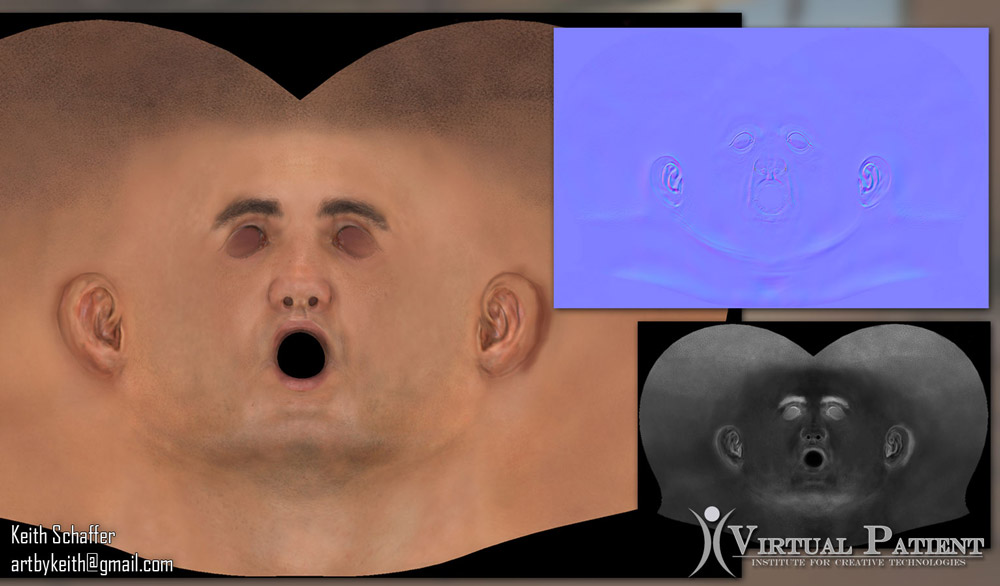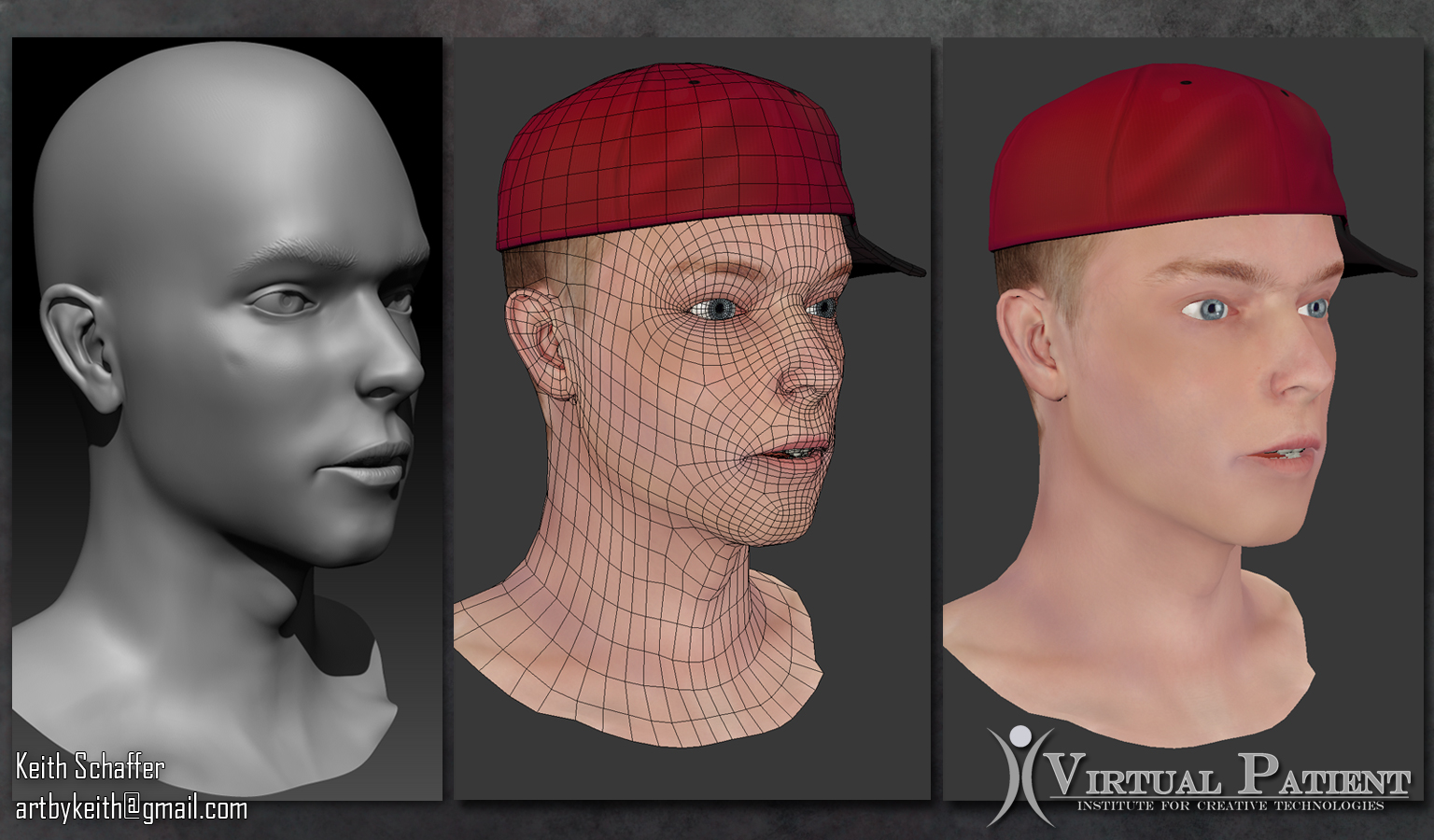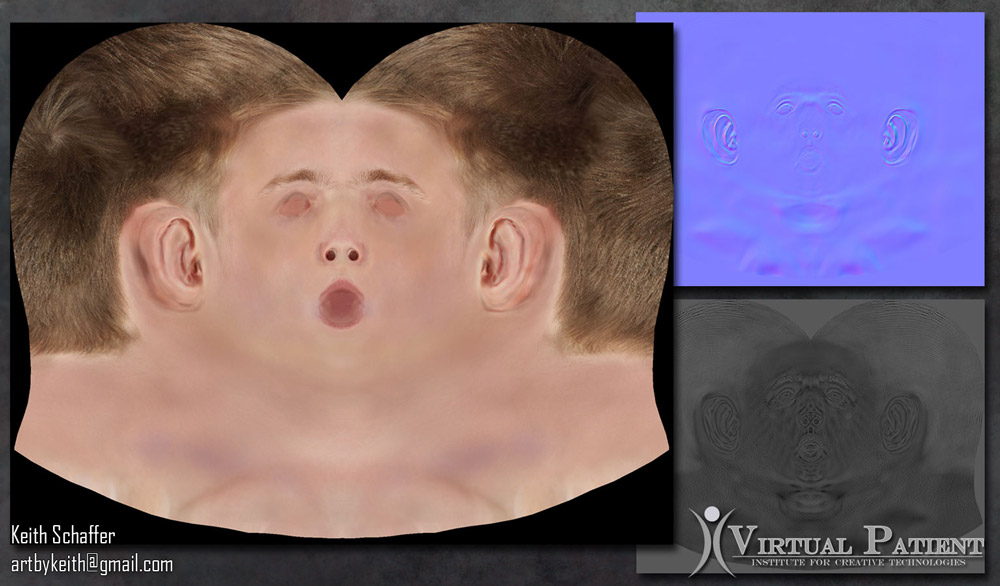 Copyright Virtual Patient Project USC ICT
Copyright 2011- 2013 Keith Schaffer. All Rights Reserved