Created for fun over the course of a couple of week, this scene is just over 16000 tri for all objects including the ground plane and cards. With this project, I wanted to create a more stylized hand painted look. As such, all of the textures were created by hand using Photoshop and Z-brush.
The rocks were roughed out in 3ds max before being taken into Z-brush for sculpting. After baking out the AO and normal maps, the textures were painted in Photoshop. The tree trunk began its life as a z-sphere armature in Z-brush that was then sculpted and retopologized into the final model. The foliage cards began life as individual leaves that were painted in Photoshop and then arranged into branches in 3ds Max and baked into the final image planes.
Software used: 3ds Max, Z-brush, Photoshop, Maya, nDo, Substance Painter. Rendered in Marmoset 2.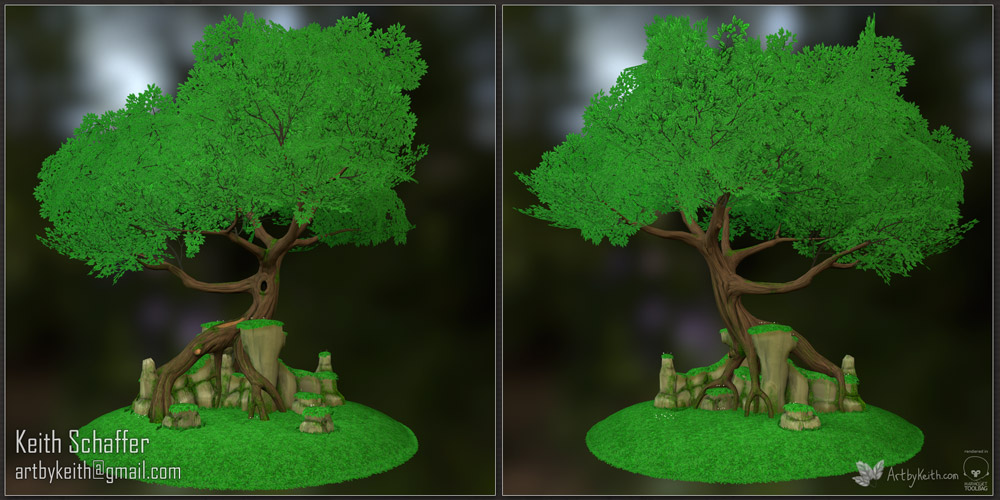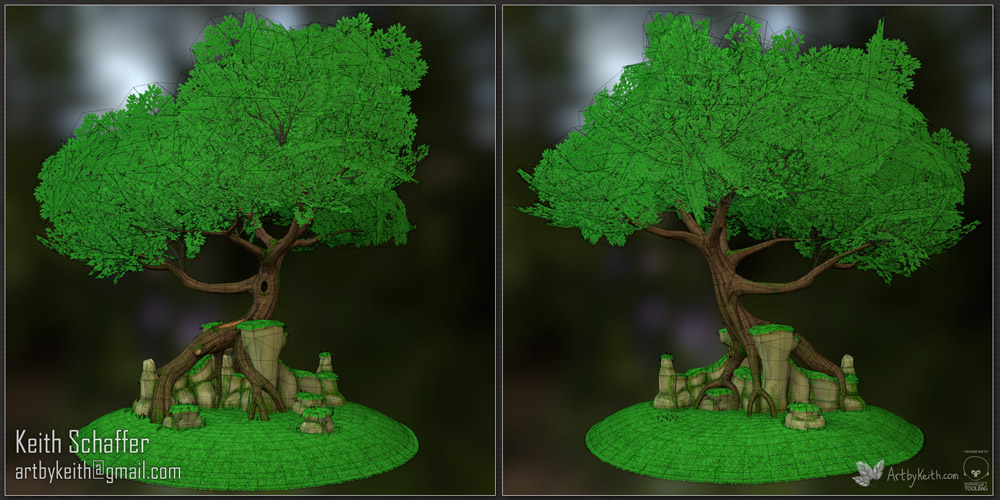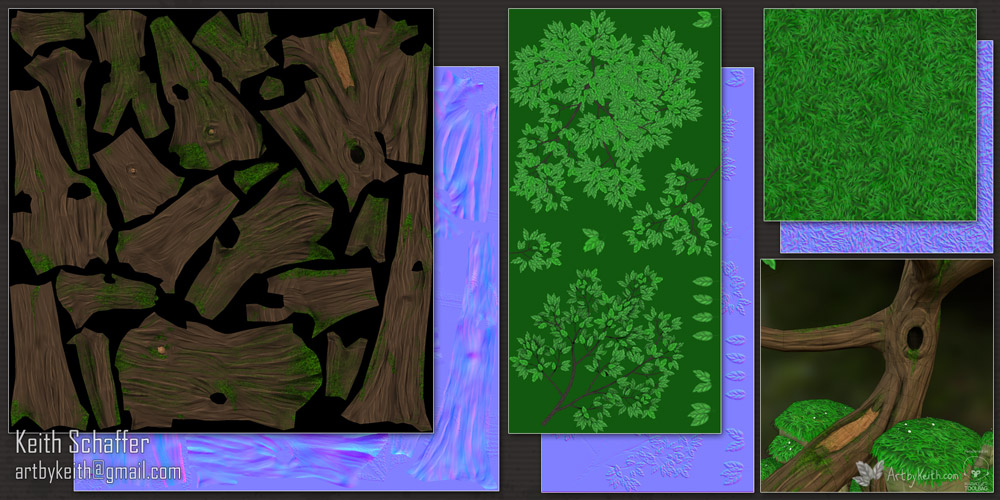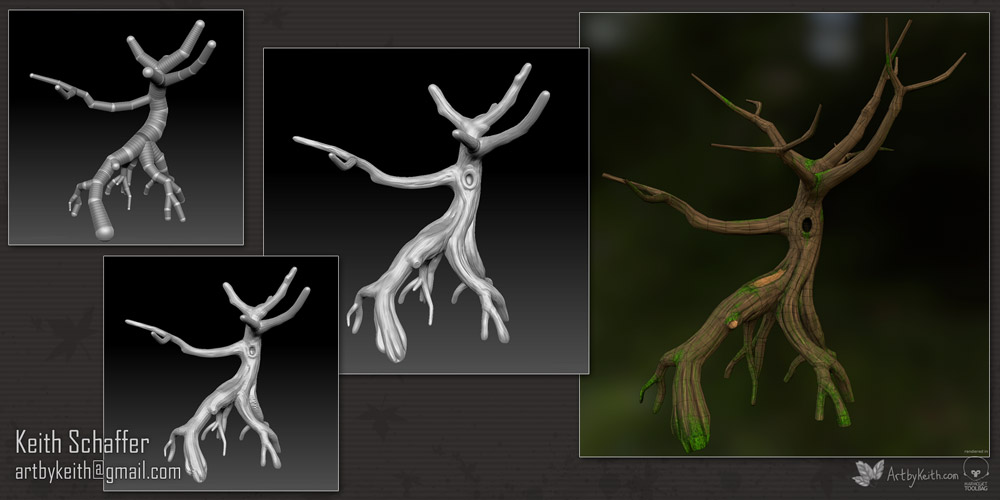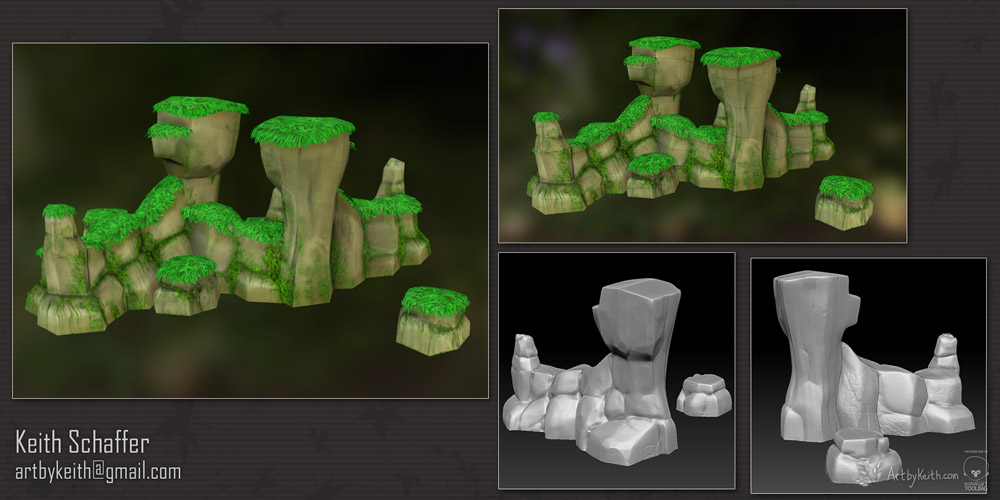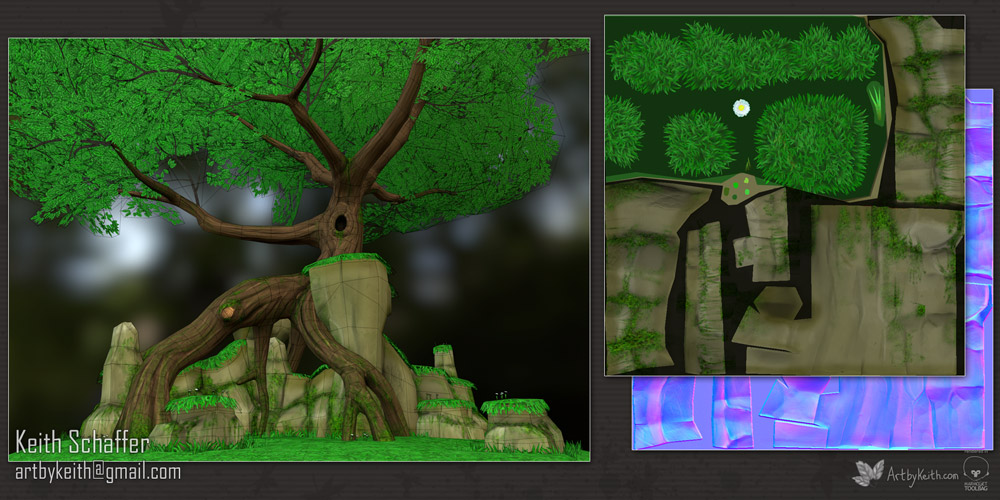 Copyright 2015 Keith Schaffer. All Rights Reserved