Climber started as a high-poly sculpt in Z-Brush that was then retopologized using TopoGun 3d. Textures were hand painted using the AO bake from the high poly as a starting point. The final material is diffuse only with simple baked in lighting.

From concept to completion, this model took about 2 and a half weeks, with a day or two extra for rigging and rendering. The final low poly model is 7986 tri, with 7160 used for the body and 413 tri for each of the two weapons.

For this piece, I ended up doing several iteration of both the boots and the jacket, before I was able to come up with something I was truly happy with. I ended up restarting each piece at least once. I used that as an opportunity to learn, and to better refine my vision. The end result, is one I am proud of, and I had a blast making.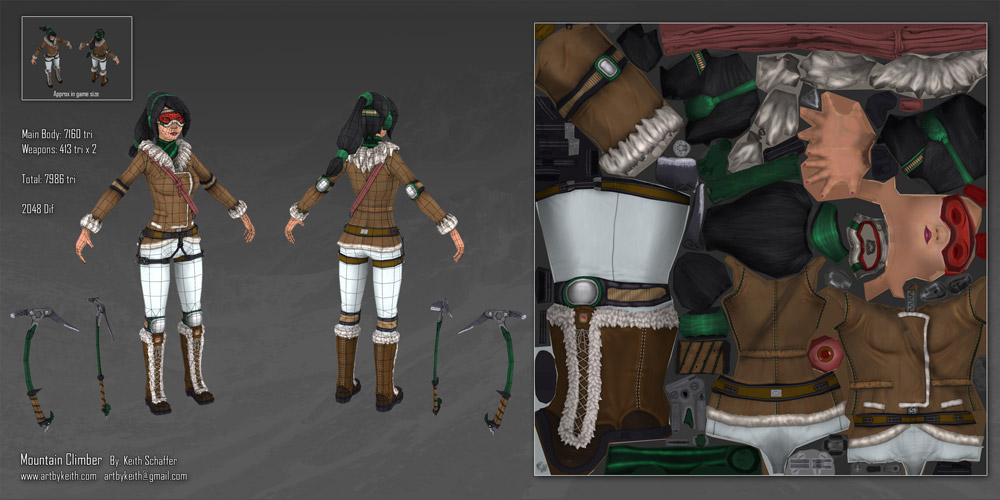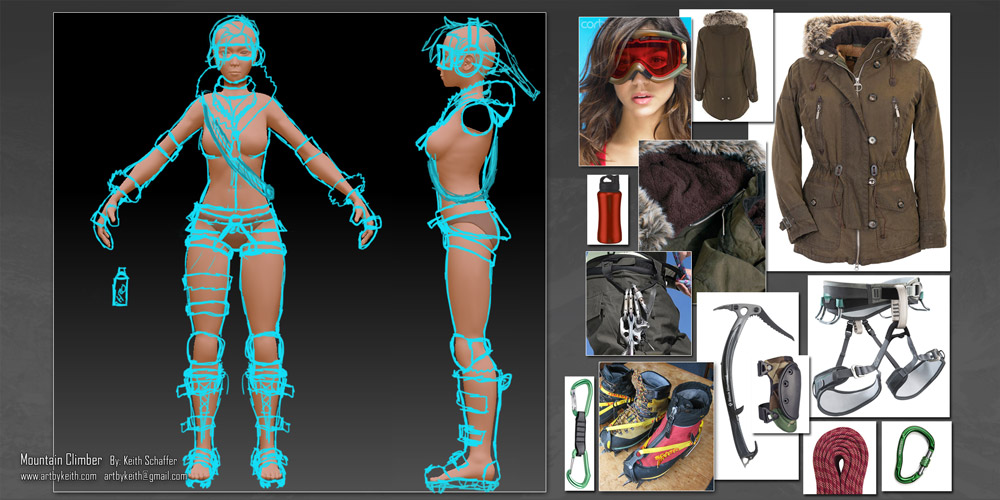 Copyright 2013 Keith Schaffer.