Greetings Minion! Allow me to introduce the CL4P-TP steward bot. His friends call him "Claptrap"... At least they would if he had any friends...

Fan art of Claptrap from the Borderlands series created by Gearbox Software. I'm a huge fan of Borderlands, and its amazing art style. I wanted to try my hands at recreated its unique look. Claptrap was modeled in 3ds Max, and textured using Photoshop and nDO2. The model uses 5756 tri and 2048 diffuse, normal, specular, and emissive maps and is rendered real time in Marmoset Toolbag.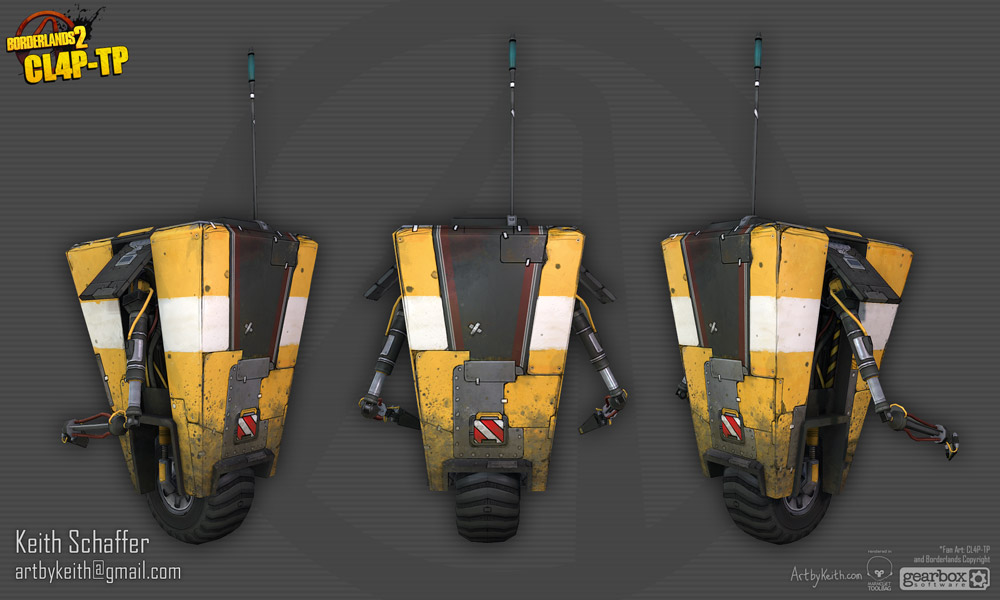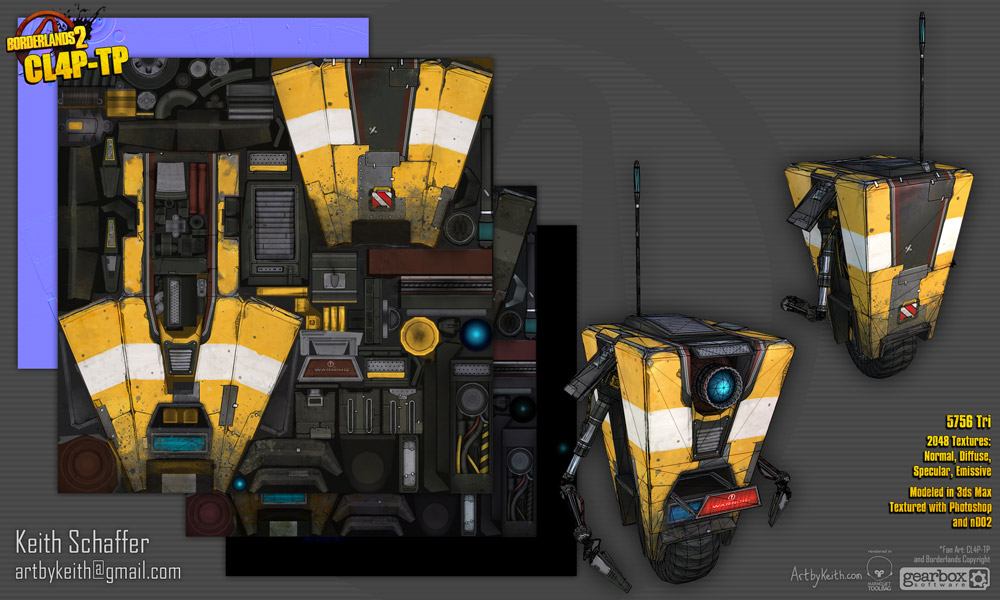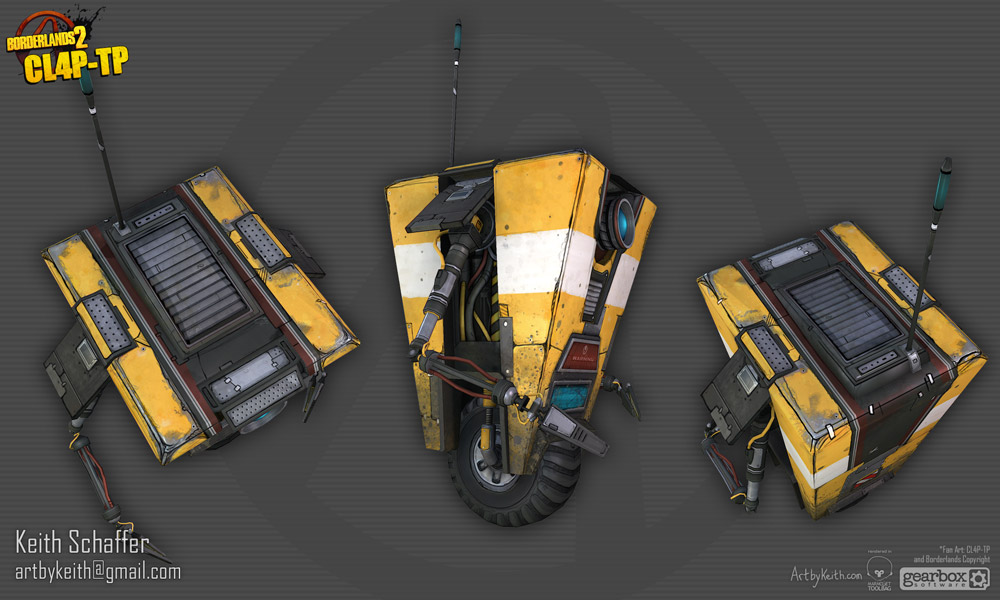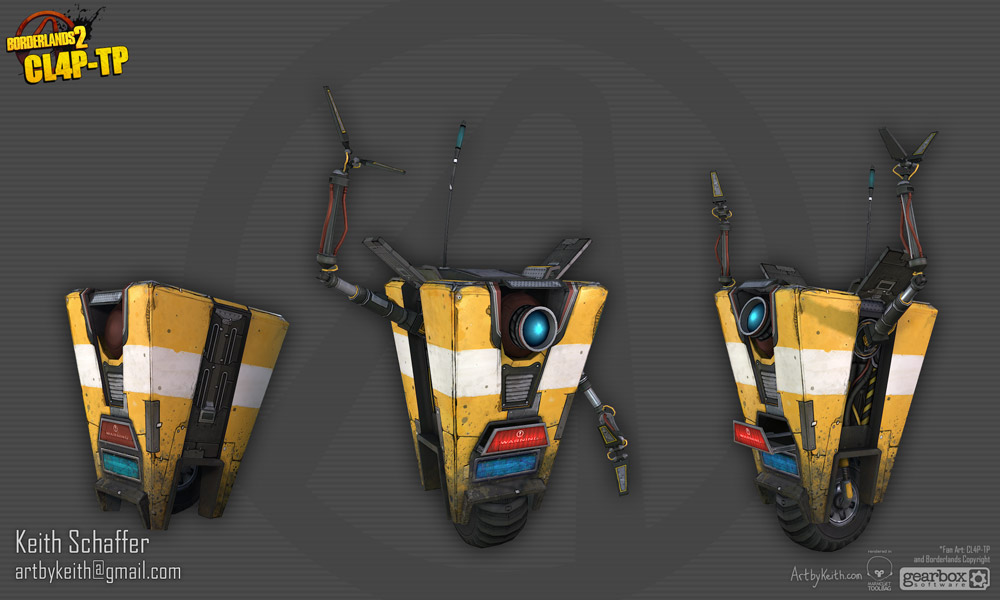 CL4P-TP and Borderlands Copyright Gearbox Software
Copyright 2013 Keith Schaffer.